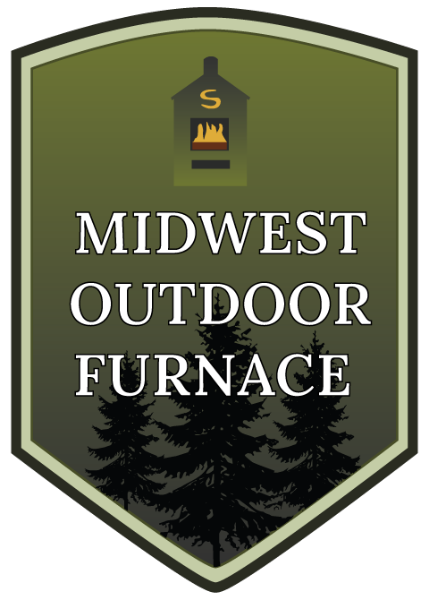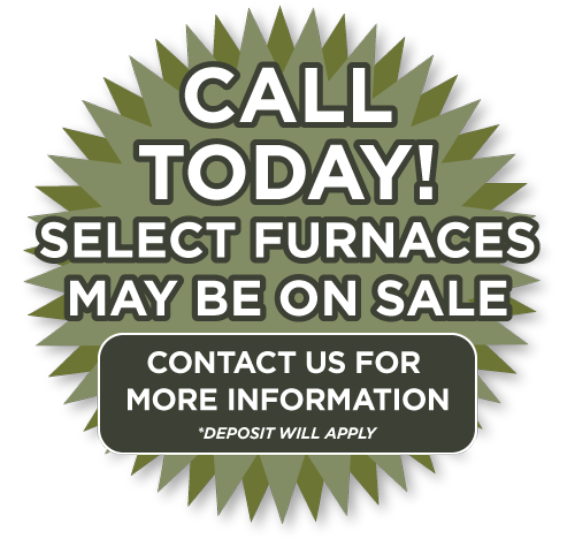 21690 Richey Hollow Rd.
Jerseyville, IL 62052
Over 80% of our customers install their new outdoor furnaces themselves. Each furnace comes with a 49 page manual with lots of pictures and diagrams for the do-it-yourselfer. You will not void the manufacturer's warranty by installing your new furnace yourself.
The following steps offer an overview of the installation process. Contact Midwest Outdoor Furnace if you have any technical questions or need help. Our goal is complete customer satisfaction and we are always open.
Parts and materials needed will typically cost between $800 to $1,200, depending upon your setup and needs.
POUR OR INSTALL A 4" THICK CONCRETE PAD TO SUPPORT THE FURNACE.

The total weight of the furnace with water will be about 3,000 lbs (Water Model 65 with 3/8" firebox weighs 1,600 lbs).
The concrete pad will take approximately ½ yard of concrete for a pad approximately 4" thick. This should offer a good area to stand and load wood.
You may also use a preformed concrete pad, or anything that will be stable and support the weight of the furnace.

DIG A TRENCH TO INSTALL THE PRE-INSULATED PEX PIPE FROM THE FURNACE TO YOUR HOME.

We recommend using insulated pipe with 2 runs of 1" PEX pipe, two ¾" PEX lines for the hot water heater and to fill the furnace, and a 12/3 110V wire. All of this comes in a 5" solid drain pipe.
It is recommended to install the lines below the frost line (the maximum depth to which frost will penetrate ground soil during the coldest winter months).
The frost line will vary depending upon your region, elevation, and other factors. See the frost line map or call your local building inspector's office.
While it is not mandatory to install the PEX pipe below the frost line, it is recommended to ensure efficient operation of your new wood furnace. Soil temperatures below the frost line are more consistent, typically 50 to 55 degrees even during the coldest winter months. Installing piping below the frost line will help prevent excessive heat loss and freezing while also allowing your woodpile to last longer.
Trenchers or small back hoes may be rented inexpensively and will allow you to dig the trench yourself with less effort and avoid the expense of hiring a landscaper, plumber, or septic tank installer.
Some insulated piping comes with a twine or thin rope in case you need to pull a wire or pipe through. This will make it a lot easier.

IF YOU ARE CONNECTING A HOT WATER HEATER, YOU WILL NEED ANOTHER PUMP (STAINLESS), MOUNTED TO YOUR HOT WATER HEATER. THIS ALSO SUPPLIES WATER TO FILL YOUR OUTSIDE FURNACE.
INSTALL THE HEAT EXCHANGER IN THE FURNACES OUTPUT PLENUM.

If connecting to a boiler, you will need to install a water-to-water heat exchanger.
You can typically find a size to fit your plenum so a minimum of metal work or modification is required.

CONNECT THE 1" PEX PIPE AT THE FURNACE AND AT THE HEAT EXCHANGER. WE USE SIMPLE COMPRESSION OR PUSH-ON (E.G. SHARKBITE™) STYLE FITTINGS, SO PLUMBING EXPERIENCE IS NOT REQUIRED.
CONNECT THE ¾" PEX PIPE AT THE HOT WATER HEATER. SINCE POTABLE HOT WATER IS CIRCULATED DIRECTLY FROM THE HOT WATER HEATER THROUGH THE BUILT-IN DOMESTIC HOT WATER HEAT EXCHANGER IN THE OUTDOOR WOOD FURNACE, IT GOES BACK INTO YOUR HOT WATER HEATER ALREADY HEATED.

Some owners have used a side-arm heat or plate heat exchanger from their domestic hot water.
This may save $30 to $60 a month and you will never run out of hot water again.

INSTALL A NEW 15A CIRCUIT BREAKER IN YOUR BREAKER BOX AND CONNECT THE 110V WIRE FROM THE FURNACE TO THE BREAKER.

So that the pump will run on demand, use the third wire (black) on the 12/3 wire for the pump. This will allow the pump to run on demand when your furnace fan or boiler pump is running.

INSTALL A SIMPLE THERMOSTAT AND HOOK IT UP.

Use a $25 2-wire thermostat and hook it up to your existing thermostat.
A separate thermostat may be installed if desired.
This allows the fan to turn off and on as hot air is needed and your furnace will come on automatically, for example, if there is a snowstorm and you're unable to get home.
Fill your new furnace with water, boiler treatment, and start a fire. You have started saving money.
Remember, the above steps are only an overview. Comprehensive instructions are provided in the 49 page manual shipped with your new furnace. The manual includes lots of pictures and diagrams to make installation easy. Contact Midwest Outdoor Furnace if you have any technical questions or need help. Our goal is complete customer satisfaction and we are always open.